Origins Of Tea
According to Chinese legend, tea was discovered thousands of years ago when the emperor Shen Nong was boiling water in the shade of a tea tree. When a few leaves blew into the water and settled there, the emperor discovered a delightful brew which was considered sacred and was consumed by the nobility. Today tea is drunk throughout the world and is a celebration of a beverage with a 5000 year history.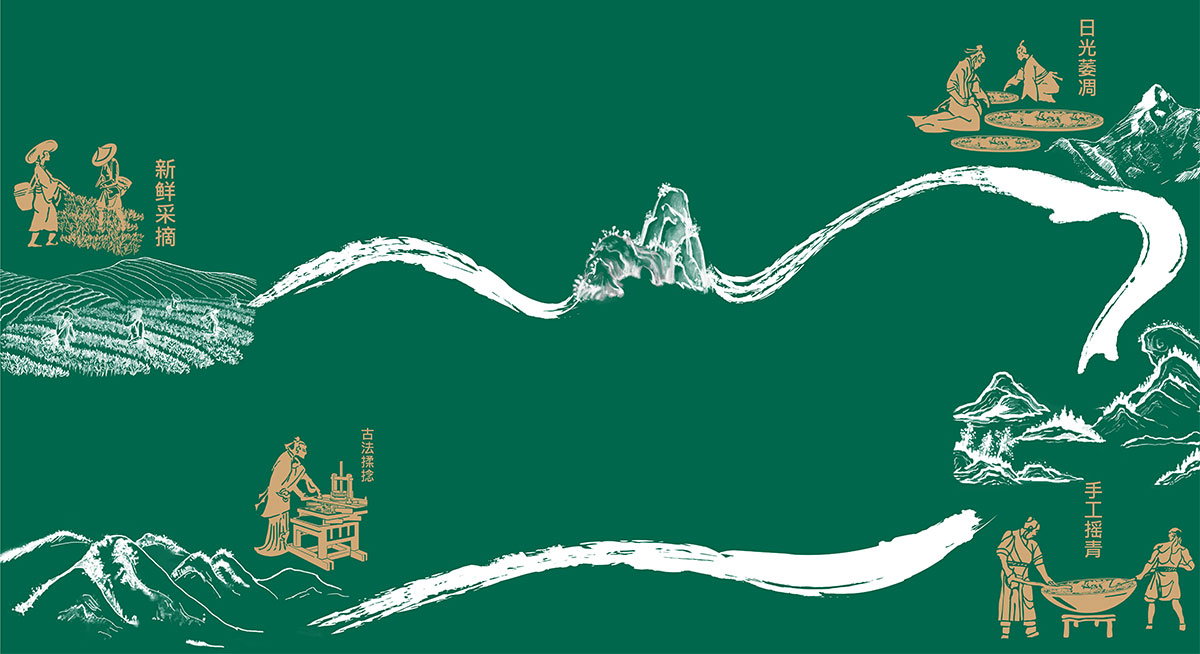 Heaven, Earth & Man – the cosmic trinity of tea
True tea aficionados know that the perfect cup is the culmination of a 'Cosmic Trinity' of Heaven (Tien) above and Earth (Di Li) and Man (Ren) below.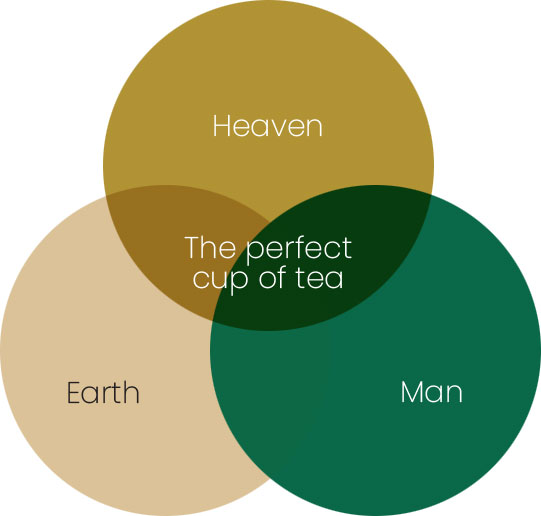 The perfect cup of tea
Only when these three elements work in harmony can the perfect tea be made.